Daniel Lee, PsyD, CSP
Dr. Daniel Lee is a seasoned Clinician with 15 years of experience working with diverse populations utilizing creative problem solving skills in the areas of personnel management, program development, policy development and organization of internal systems. Throughout his career, he has developed exceptional supervisory, teaching, counseling and interviewing skills and has a productive and proven history of fundraising, networking with external organizations and resource development. Additionally, Dr. Lee demonstrates a strong practical knowledge of organizational, systemic and executive coaching. In terms of facilitating organizational change, Dr. Lee has successfully engaged employees in strategic planning processes and trainings on service delivery model enhancement which led to the Summer Programs at Frankford Group Ministry being recognized as a model program by the Philadelphia Foundation.
Dr. Lee earned his Bachelor's of Science in Sports Administration and Leisure Studies and his Masters of Education focused on Educational Psychology from Temple University and his Doctorate Degree in Psychology from Immaculata University. He also holds certifications in School Psychology and Special Education and received his Life Coaching Certification from the Success Unlimited Network in Reston, Virginia. Currently, Dr. Lee is completing a 12-month forensic consultation.
With 8 years of Supervisory and Administrative experience, 6 years of clinical experience, 4 years of consulting experience and 5 years teaching experience, Dr. Lee has successfully shaped his career, culminating with the launch of his consulting practice, N-PSY-T Psychological Services. Dr. Lee and his team of consultants provide comprehensive behavioral health and clinical services to public schools, charter schools, mental health agencies, shelter programs, non-profit agencies and on a private basis. Their services include: Assessment; Consultation; Individual and Group Counseling; Coaching; Professional Development; Leadership Development, Program Development and Crisis Intervention.
Dr. Lee has recently found success in his role as a life coach and trainer holding various seminars focused on personal relationships, self-development and living to one's personal potential. In addition to his professional endeavors, Dr. Lee is also an active community volunteer since1998 at Deliverance Evangelistic Church and has worked with youth on education and life skills development. He is also a member of the Philadelphia Society of Clinical Psychologists, the National Association of School Psychologists, Pennsylvania Psychological Association, New Jersey Psychological Association and the American Psychological Association.
Fred Anderson, MS
Fred Anderson possesses a wealth of knowledge and experience in behavioral health, marked by 15 years of professional experience in the areas of policy development, case management, surveying, strategic planning, facilitation, implementation and program development. His areas of expertise include mental health, substance abuse, reintegration and recidivism prevention.
Mr. Anderson has a a Bachelors Degree in Criminology from Indiana University of Pennsylvania and a Masters Degree in Nonprofit Management from Eastern University. Additionally, Mr. Anderson has participated in supplemental clinical coursework. including Code of Ethics Training, Relapse Prevention; Inpatient Therapeutic Community Training; Recognizing Symptoms of Chemical Dependency Psychosocial Assessment Training; Addictive Severity Index Training and Pennsylvania Client Placement Criteria Training.
He most recently served as the Clinical Director of the Reentry One-Stop Center for The Mayor's Office for the Re-Entry of Ex-Offenders in Philadelphia, PA. Dedicated to the proposition of carrying out the mission to provide effective and efficient reintegration services to transition ex-offenders from Federal, State and County prisons into their Philadelphia neighborhoods, Mr. Anderson assisted previously incarcerated individuals with a broad range of transitional services to help them address the barriers they face as they strive to regain self-sufficiency and secure employment ?hence, reducing recidivism and increasing public safety.
Fred Anderson resides in Philadelphia with his wife Rhonda McCullough-Anderson, an attorney and business strategist, and their son, Justin Peyton Anderson, a student at Chestnut Hill Academy in Philadelphia, PA. A dedicated member of Enon Tabernacle Baptist Church in Philadelphia, Fred Anderson serves on the Men's Usher Ministry and Ball for Christ Youth Basketball Ministry. He is also a Youth Basketball Coach at the Cheltenham Youth Association and a Youth Soccer Coach for Chestnut Hill Association in Philadelphia.
Glenette Brown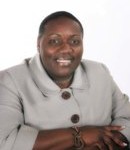 Glenette Brown, a Philadelphia native, is an ordained minister at the El Bethel Pentecostal Church of Faith, Inc., in Philadelphia, PA. She has used the past 25 years of her life working for the church and has been ordained since 2003. Her ministry involves uplifting disadvantaged young women, particularly those currently residing in shelters and group homes. She has also facilitated church-based workshops geared toward rekindling faith. A nurturer by nature, Glenette feels strongly she is allowing the Lord to direct her life and ministry and her "do what your built for" experience has moved her to join Dr. Lee and his team with the goal of assisting other to find their "DWYBF" moment.
Ms Brown's educational background includes studies at Community College of Philadelphia and Temple University. She most enjoys spending time with her two boys and her mother, traveling, singing, cooking, teaching and event planning. Glenette has over 15 year's administrative experience and will be using this expertise with Team DWYBF in the areas of Leadership Development and Women's Issues.
Gina Curry, MS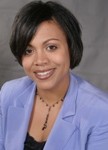 Gina H. Curry is a professional Behavioral Health Consultant with over ten years of collegiate instruction in the areas of criminal justice, violence and sociology. Her work experience includes positions as a Behavioral Consultant with NPSYT, a seasoned Adjunct Professor and Curriculum Developer for Saint Joseph's University, a Training and Development Consultant and Behavior Specialist Consultant at Staffing Plus, Inc. and Clinical Case Supervisor and Behavioral Specialist Consultant at Elwyn, Inc. Her roles and responsibilities have included administrative supervision and decision-making, training program and product developer and professional training presenter, organizational consultancy, and behavioral health direct service consultancy.
Ms. Curry earned her B.S. in Criminal Justice and Sociology and M.S. in Criminal Justice at Saint Joseph's University. In addition, She has also participated in supplemental clinical coursework at Immaculata University and Capella University. Gina holds memberships with various professional organizations such as the American Society for Training and Development and the Delaware County Chamber of Commerce.
Ms. Curry's most recent professional endeavor is Coach Your Vision – Education and Empowerment for Change: an innovative professional training and development consulting firm. Over the course of her professional career Gina has been able to identify a need for consistency in proactive solutions designed to promote new and exciting strategies and techniques for more efficient service delivery. Ms. Curry is partnering with the DWYBF Team as a key training facilitator in the areas of relationship building and personal self-development strategies.